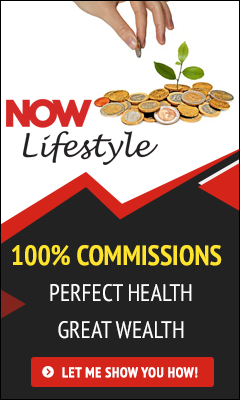 Welcome & Thank you for finding me!   and you've just found my 'fan page', where you're invited to connect with me through Social Media!
Feel free to send a note through Facebook, I'm always happy to "message back!"  I use my leadership skills to uplift & empower others!  If you're someone like me, "who stays connected through Social Media," I highly recommend exploring the programs offered by NOW LifeStyle. The niche is: Health and wellness. Fitness, weight loss, and exercise plans, such as 7 minute workout. There are some  compensation plans, that will surprise you.  You can be on the ground floor of a billion dollar business. This can be done online and/or offline. Take the time to research it, before the "train leaves the station".
Pure Leverage can be viewed anytime by clicking here (video overview.) The basic business principles described in Pure Leverage are now allowing myself and a large group of friends to expand our network online.  Pure Leverage is now allowing new members to gain massive momentum using the Fan Page System.
The Fan Page System is providing new contacts with the ability to engage with exclusive information, tips, and strategies. Our team is always sharing the best solutions!
MY STORY to explain my absence from my post's
I have been out of commission for a couple of months. My annual physical found some cancer cells. After being tested for everything, the result was prostate cancer. Fortunately the treatment is a shot / month, and a different one every 3 months. That's it!  A calcium pill per day was added to strengthen my bones.
On August 25th, Hurricane Harvey, a cat 4, Came ashore in Rockport, Texas. Demolishing the town. This storm was very slow moving. As the storm advanced at a speed of 2 to 4 mph. It was degraded to a tropical storm and was loaded with water. The rainbands extended out 200 miles from the center. San Antonio, Texas was the expected target, but turned more toward Houston, Texas. This is where I live.
The eye of the storm went back into the Gulf. Houston was on the dirty side of the storm. The rainbands began to  drown many parts of Houston, Harris County, Sugar Land, Pearland, Bellaire, Meyerland, Katy, The Woodland's, Spring, and New Caney, to start with. This whole area fas hit by a continuous Flooding by thundershowers. Even today,9th of September, some homes and roads are still under water.
Some of the freeways have sections still under water.  Hurricane Harvey has broken all records that have been kept. It has been called a 1000 year storm. ( I think this is the odds. Many people didn't have flood insurance. If they were outside of the 100 year floodplain, It wasn't required.
On the bright side, we have had first responders from here and all over the country to assist. The Coast Guard, National Guard, and private citizens such as the "Cajun Navy" and other groups and citizens with boats, canoes and high wheel vehicles. Even dump trucks, were used. Helicopters were used to pick people off of roof tops. The outpouring of help from people all over the world has been unmatched. If our politicians could function as well as the many people that have been helping us, our country will be great again.
Texas will re build faster than you can imagine. We have the oil and gas refineries and chemical plants. We have the pipelines that fuel the country. We have a number of electrical generating plants and the electric grid  for distribution.
My family was lucky and avoided the high water. My guess was we had a loss of about 100,ooo vehicles to flooding. At least 100,000 homes that are a total loss and another large numbers worth rebuilding.
We Texan's simply don't give up! This is one reason we are into online marketing, or network marketing, etc.
WE NEVER GIVE UP!
Max Brand